iSYM People 1...
Push the field of bio-imaging technology further
Dr. Arno Germond
Laboratory for Comprehensive Bio-imaging, RIKEN Center for Biosystems Dynamics Research

━━━Please briefly describe your current research.
I'm interested in the relationship between phenotype and genotype. These are two different layers of the same system. To understand a living system, the gene expression information is very informative; however, you need to destroy the cells to access this information. My idea is that we can access gene expression information by using non-invasive bio-imaging technique. So, my research aims at developing a mathematical model to predict the gene expression of single living cells from label-free spectral images. I hypothesized that the chemical spectral profile of cells (a kind of phenotype information) can be linked to gene expression through the intricate network of the cell. I established a model using a large dataset of

E.coli

cell lines, and successfully predicted the expression of thousands of genes from the sole spectral signatures of living cells. This achievement is a first step toward unravelling the complex relation that exist between Raman spectral data and transcriptomic data.
━━━When and How did you join RIKEN?
I joined RIKEN in 2015. I was very excited to be given the opportunity to learn from expertsof the bio-imaging field. In RIKEN, I can establish my own long-term research project with sufficient resources … I think it's a rare chance in the academic field.
━━━How did you become interested in this field of research?
I studied ecology and evolution when I was a graduate student. Since then, I have been working on the theme of the relationship between phenotype and genotype. As a student, I learnt about the research of C.H. Waddington. He was obsessed with the idea cells or biological things could have different cell states and the below there were some epigenetic regulation going on. I thought it's an interesting idea. At that time, when I was a graduate student, everyone started doing genomics. But by doing only genomics, it's very difficult to predict phenotype. I wanted to understand the link between them and how we can do it. But through doing experiments, I realized that analyzing the relationship between genotype and phenotype required tedious work (looking at the morphology and measuring by hand). Then I thought we definitely need a measuring tool of phenotype which also can give us information of the genome. This is why I became interested in bio-imaging.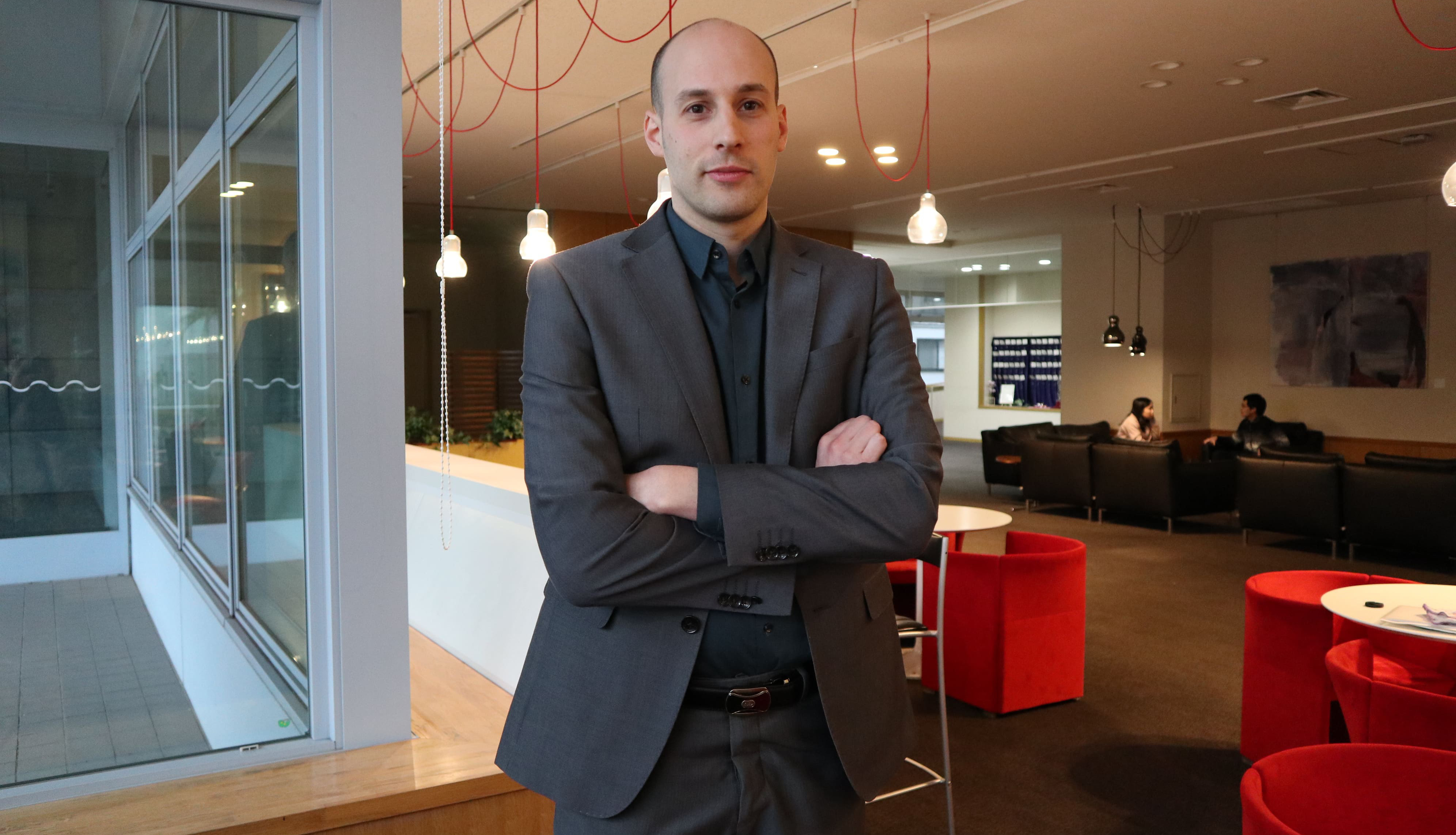 At cafe area of RIKEN Yokohama campus
━━━

What excites you the most about your current research?
I'

m

a very curious and ambitious person. Since I joined RIKEN, I'

ve been tackling new challenges. I have a biological background

, but I had never built microscope before, but I started building one from scratch. I also had to learn coding language to establish a pipeline analysis. I'

m now taking the best

expertise from the field of Raman spectroscopy and using it to develop novel analytical approach. Each of my published work open new perspectives in terms of methodological and conceptual aspects. I hope to push the field of bio-imaging much further.
━━━Our project focuses on symbiosis research. How do you think your research can apply for the study of symbiosis?
My role in the project is to develop the Raman spectroscopy platform and pipeline that go with it. Now I'

m looking for collaborators that would provide us samples to unravel the biology of symbiosis.
━━━Lastly, please tell us about your professional and personal goals.
I want to have my research team in the future and tackle the questions of analyzing human cells and biological samples by using bio-imaging techniques.

━━━Thank you very much for your time, Dr. Arno Germond!


Thank you for reading the article.
We will keep posting iSYM People Interviews. So please keep updated!
iSYM Official SNS (Facebook / Twitter)

,iSYM_RIKEN,sample04,{"version":2,"widgetId":"bcb31dca-2a92-4a86-b593-6252fc016701","type":"profile","width":"auto","height":"300","interval":6000,"rpp":"4","theme":{"shell":{"background":"d8e9f2","color":"333333"},"tweets":{"background":"ffffff","color":"333333","links":"4fc0f9"}},"features":{"avatars":false,"hashtags":true,"timestamp":true,"scrollbar":true,"live":false,"loop":false,"behavior":"all"},"wUnit":"%","hUnit":"px","oem":"0"}
,facebook,,{"facebookPageUrl":"https://www.facebook.com/ISYM-100426437279816/?ref=aymt_homepage_panel","boxHeight":"500","boxWidth":"100","dispFace":true,"dispUpdate":true,"dispHeader":true,"wUnit":"%","hUnit":"px"}