Local Relations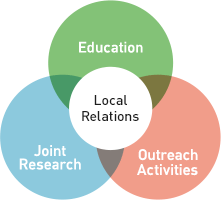 We at RIKEN Yokohama, as residents in "Yokohama, City of Life Science," focus on research in life science, and strengthen our relationship with the local community. We make such efforts as education programs in cooperation with the local high schools and universities, joint research programs with other R&D institutions in Kanagawa Prefecture, and outreach activities in which we convey the possibilities in our research findings to the public.
---
Education
Collaborations with YCU
In collaboration with neighboring Yokohama City University (YCU), RIKEN Yokohama helps foster promising young scientists. RIKEN researchers visit YCU as guest professors and teach students as part of a cooperative graduate school agreement, and YCU graduate students can take advantage of learning opportunities in our research centers based in the Yokohama Campus.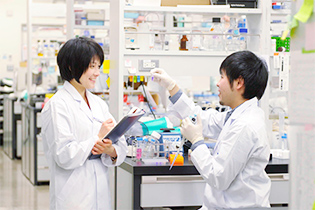 Collaborations with YSFH
RIKEN contributes to science education of high school students as well. Based on a cooperative agreement with Yokohama Science Frontier High School (YSFH), the first high school in Kanagawa Prefecture specializing in science and mathematics, RIKEN researchers act as science and technological advisors for the school. We also offer facility tours to YSFH students, accept student volunteers for our Open Day event, have exhibition booths at the annual YSFH Culture Fest.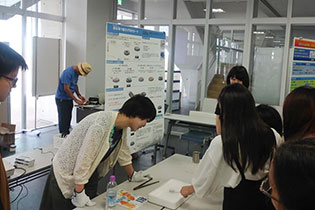 YSFH Culture Fest
---
Joint Research
Joint Research with Other R&D Institutions
Based on a cooperative research agreement with Kanagawa Prefectural Government, RIKEN works with such other institutions as Kanagawa Prefectural Fisheries Technology Center and Kanagawa Prefectural Institute of Public Health so that our research findings rapidly spread among prefectural residents. Joint research themes include technology development for flounder (flatfish) hatcheries and construction of a comprehensive biochemical assay database for internationally standardized prediction of carcinogenic chemicals.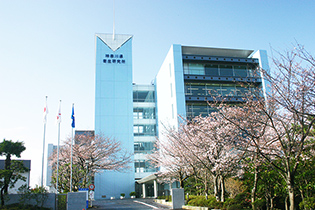 Kanagawa Prefectual Institute of Public Health
---
Outreach Activities
Local Events
RIKEN Yokohama participates in various events to make people in the local community familiar with science as well as our research findings. Our annual Open Day event and participation in the Yokohama Science Frontier High School (YSFH) Culture Fest and other exhibitions exemplify the above-mentioned local events. We also hold Science Cafés in Yokohama and the surrounding areas, in which RIKEN researchers and the participants talk about science in a casual manner.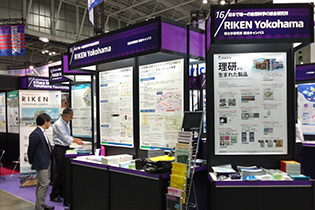 BioJapan
---
Yokohama Health and Productivity Management Accreditation
Yokohama Health and Productivity Management Accreditation (Class AAA)